California Professional Firefighters
Healing Our Own
Firefighters are asked to face trials that few outside the profession can imagine – from horrific disasters such as catastrophic fires and mass shootings to everyday horrors such as fatal accidents and children sometimes dying in their arms. The stress of the job takes its toll on even the strongest individuals.
And sometimes, that stress boils over.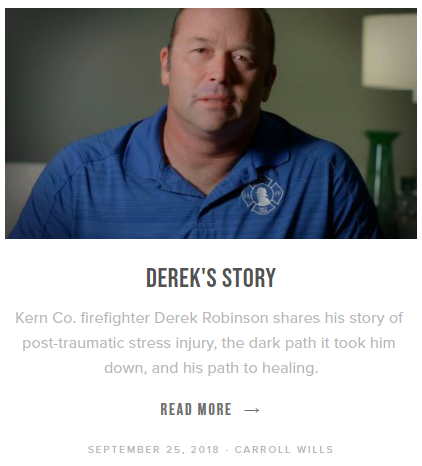 Kern County firefighter and IAFF Local 1301 President Derek Robinson shares his story to raise awareness, reduce a damning stigma, and encourage others to seek help. He wrote a book to help with his healing process and to help others find their way back to the light.

Continue
Surviving the darkness, choosing to live
by Derek Robinson
Find it on Amazon
* * * * *
The California Fire Service Task Force on Behavioral Health is a joint labor-management initiative committed to making emotional wellness and post-traumatic stress injuries a health and safety priority in the fire service. The task force was developed in 2016 to collaborate, support, develop and implement firefighter behavioral health principles and best practices. Visit www.healingourown.org.
There are resources available to help: