HFFA Works for You in Hawaii and Washington, DC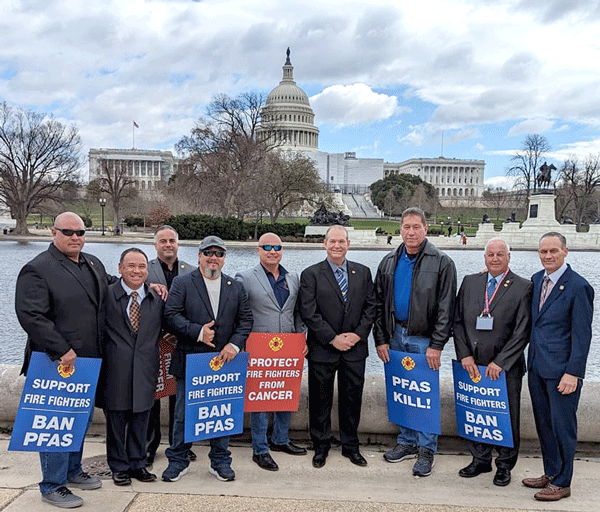 3/7/2023 – Pete Munoa post: Here with our brothers / union leaders from Hawaii Fire Fighters Local 1463.
#CALFIRElocal2881 #IAFF #IAFFLEG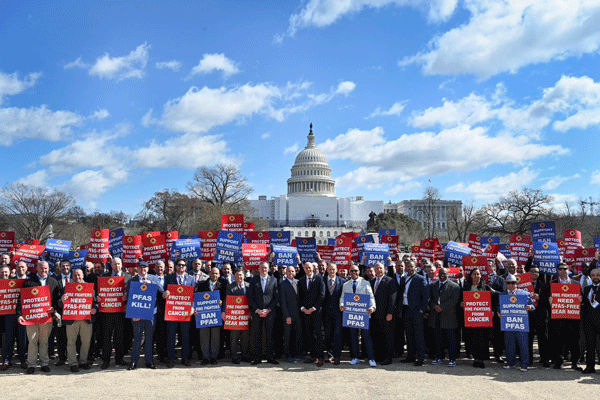 Throughout the week, members will continue to advocate for our legislative issues by going to Capitol Hill to meet with their respective lawmakers.
---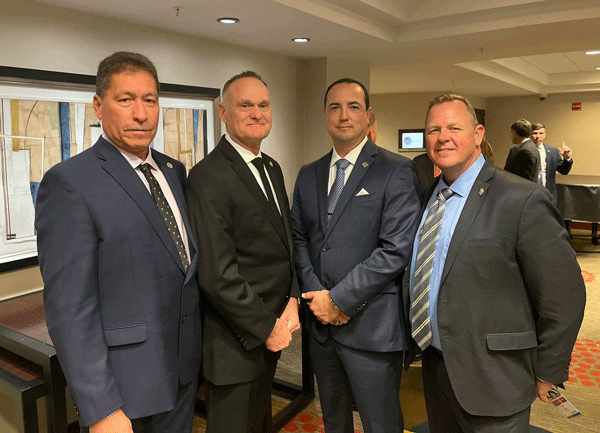 3/6/2023 – Team10th post: The #IAFF Legislative Conference In DC has begun. Our DVP Stephen Gilman and #Team10th members heard from our Union leaders and politicians about plans for the future of labor. Tomorrow our members will hit Capitol Hill and meet with political leaders to advocate for firefighters and firefighter rights.
California Professional Firefighters
Professional Fire Fighters of Arizona
Hawaii Fire Fighters Association
New Mexico Professional Fire Fighters Association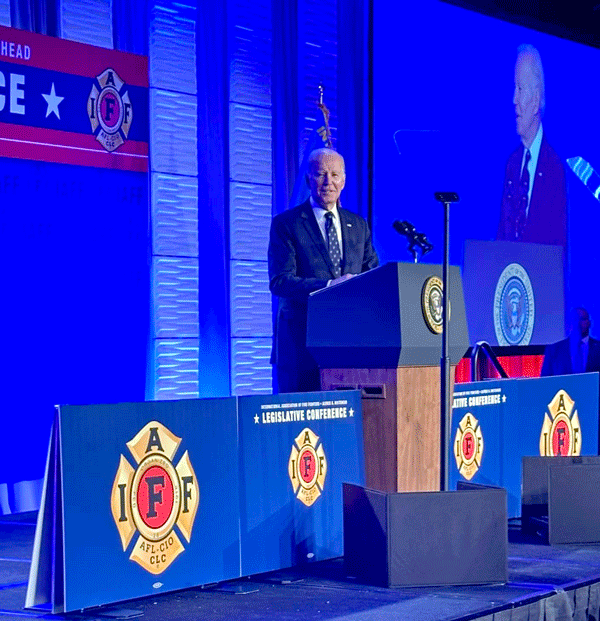 3/6/2023 General Session with President Biden:
My Administration is drafting better standards to protect firefighters. And we've been investing in equipment, cancer research, and wildfire resilience – so they have the support they deserve.
Firefighters keep us safe, we ought to return the gesture.
---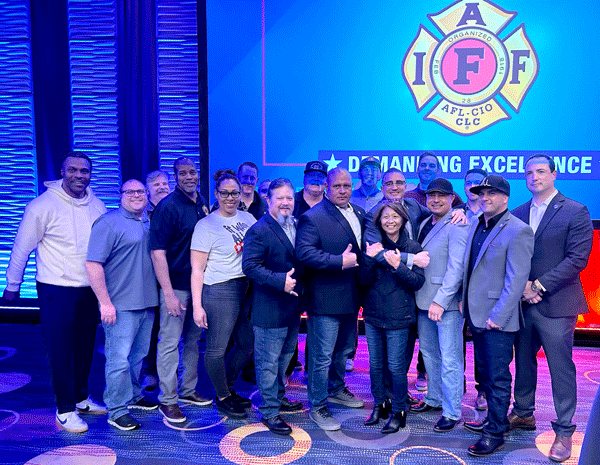 HFFA is attending the IAFF 2023 Alfred K. Whitehead Legislative Conference this week in Washington, D.C. with hundreds of firefighters to advocate for IAFF legislative issues, including safer turnout gear, healthcare and retirement benefits.
2023 Legislative Conference Issues Book
HFFA is engaged and ready as they meet with Hawaii lawmakers on Capitol Hill while helping the IAFF chart its legislative course for the 118th United States Congress and beyond. Watch for more news from #IAFFLegCon.
See, AGENDA