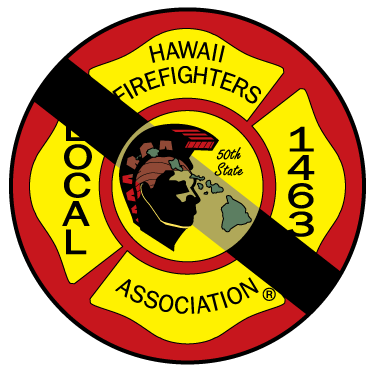 IN THE LINE OF DUTY
FEO ERIC HAYASHI
Hawaii Fire Department
It is with heavy heart that the Hawaii Fire Fighters Association Local 1463, report a Line of Duty Death. Fire Equipment Operator Eric T. Hayashi of the Hawaii Fire Department, passed away on Saturday, August 8, 2020.  Brother Hayashi was on-duty and while on an emergency call, he experienced a critical medical emergency.  He was transported to the Hilo Medical Center where he passed.
HFFA has been in contact with Fire Chief Darren Rosario and his staff at the Hawaii Fire Department to offer our assistance. All of us at HFFA send our sincerest condolences to the Hayashi family and to our brothers and sisters of the Hawaii Fire Department for your loss.
Rest in peace, Brother.
Bobby Lee
President
IAFF LODD for Eric T. Hayashi