We urge all residents and visitors to adhere to COVID-19 safety protocols to keep yourself, your family and our first responders healthy and ready to respond.
---

---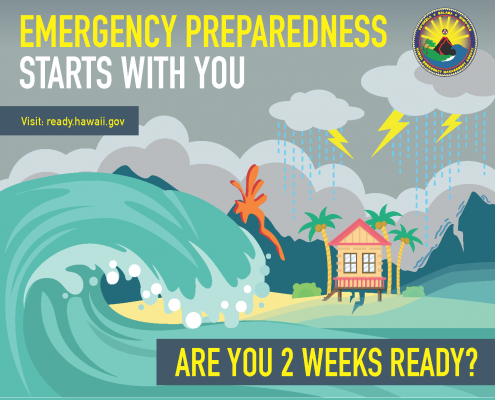 Are you 2 weeks ready?
The hurricane season for the Central Pacific, where Hawaii is located, is from June 1 to Nov. 30, with the peak usually occurring from August to September. Make sure you have at least 2 weeks of necessities in your emergency kit, including sanitation supplies to prevent possible COVID-19 transmission in evacuation shelters. Shelter in place, but if you live in a shoreline area or near high surf, EVACUATE WHEN ORDERED.
Visit the Hawaii Emergency Management Agency (HIEMA) for more information. Download the 2WeeksReady Brochure and have these items ready in case of emergency.
Additional resources can be found on the Red Cross Hawaii Disaster Preparedness page.
---
EMERGENCY PROCLAMATION FOR HURRICANE DOUGLAS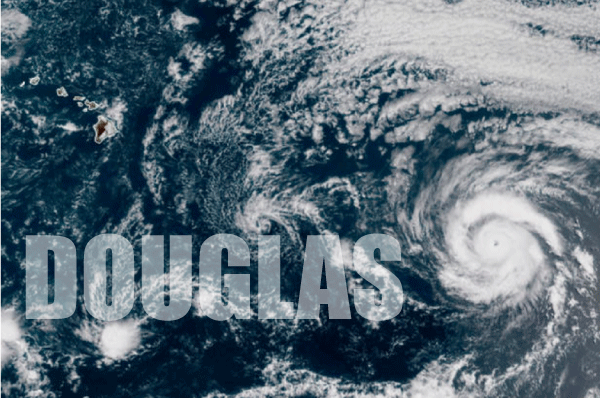 Posted July 23, 2020: State of Hawaii Emergency Proclamations. Take the necessary precautions to keep you and your family safe.
---
2020 Primary Election Endorsements
The HFFA Executive Board and Political Action Committee (PAC) have endorsed these candidates for the 2020 Primary Elections. It is our duty at HFFA to ensure that these candidates have earned our endorsement, regardless of political party, selecting the candidates who will have our backs.
Candidates must understand our issues and will work with HFFA on important labor matters including collective bargaining rights; pay raises, funding for personnel such as staffing/overtime, employee retirement, training and equipment as well as have a strong commitment to increasing safety for fire fighters and the public.
We respect and encourage your participation in the upcoming Primary Election and hope you strongly consider these candidates on Election Day.
Support pro-firefighter candidates and VOTE