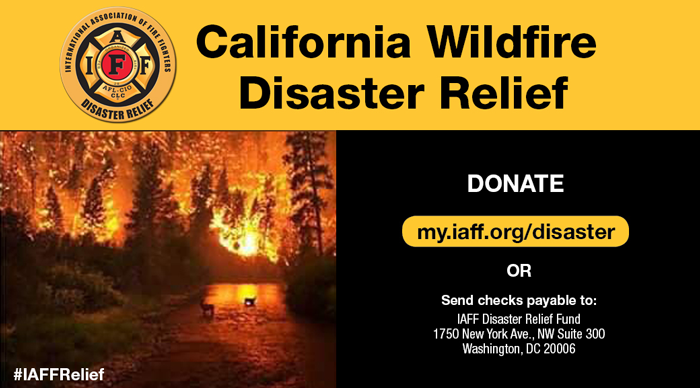 When disasters strike, fire fighters are called to respond, even while their own families may be displaced and their homes damaged or destroyed.
As IAFF members in California continue to work around the clock to contain wildfires across the state and save lives and property, the IAFF has mobilized a disaster relief Go Team to assist members whose own homes are lost or damaged and provide any additional assistance for as long as needed.
The Disaster Relief Fund provides immediate financial assistance to help these displaced fire fighters and their families while they continue to serve the surrounding communities.
Donate today with a tax deductible contribution online.