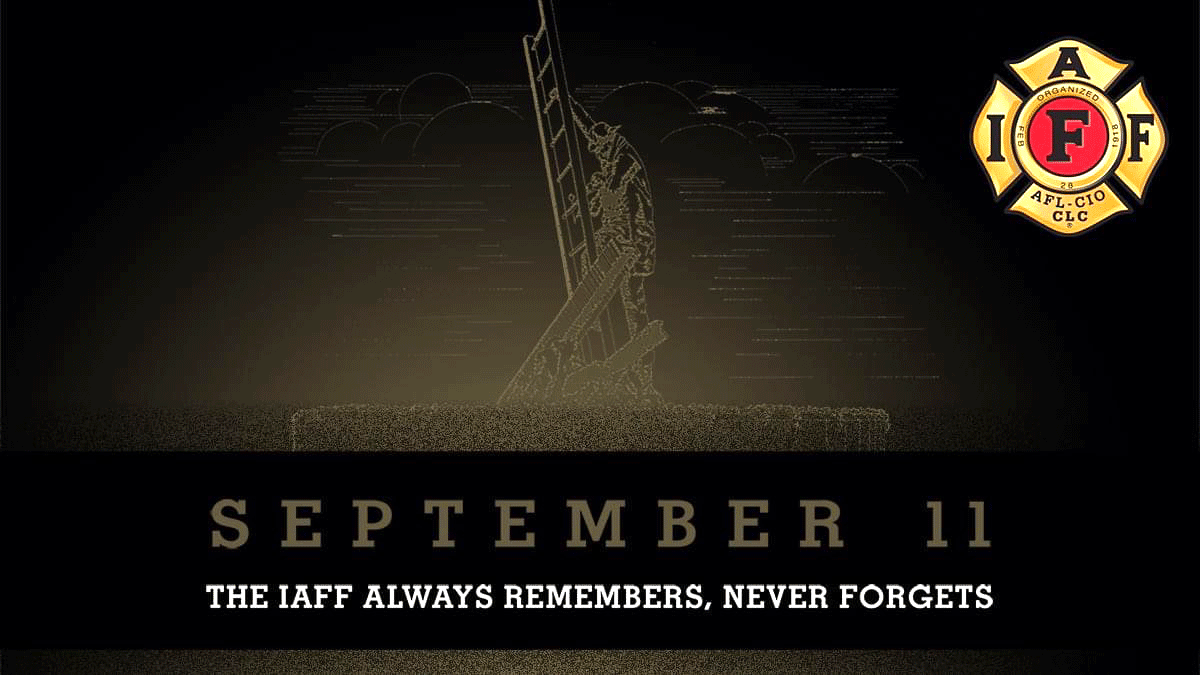 ---
Our Fill the Boot has gone virtual!

---
Surge Testing on O'ahu
AUGUST 26, 2020: "Surge testing" on O'ahu has begun where federal, state and county partners hope to test 5,000 people each day over the next 14 days. The U.S. Surgeon General Dr. Jerome Adams and Lt. Gov. Dr. Josh Green urged everyone to test. The test is free of charge and a doctor's request is not required. It is self-administered and supervised by federally contracted Medical professionals at the testing site. Registration is required. Register at www.ineedacovid19test.com. A Testing Voucher will be issued upon completion of registration. Bring a copy of the Voucher with you to your assigned test date and time. Test results will be sent to your email address within 3-5 days after testing.
For more information & to make a reservation: www.doineedacovid19test.com 
Federal Team Arrives to Aid Local Efforts in Fight Against COVID-19   
A COVID-19 Response Assistance Field Team (CRAFT) arrived in Honolulu Monday, to help the State in its efforts to stop the spread of the coronavirus. CRAFT typically visits emerging hotspots nationwide to listen, learn, and support local and state efforts in its fight against COVID-19. They help to identify root causes at the community level, identify lessons learned, and help implement those plans. Some of the things they'll be working on include; school re-opening plans, collaboration and coordination with community-based organizations, current community mitigation strategies, and testing strategies. CRAFT has already met with HI-EMA, DOH, and will reach out to county mayors and emergency management directors in the coming days.
---

We urge all residents and visitors to adhere to COVID-19 safety protocols to keep yourself, your family and our first responders healthy and ready to respond.
---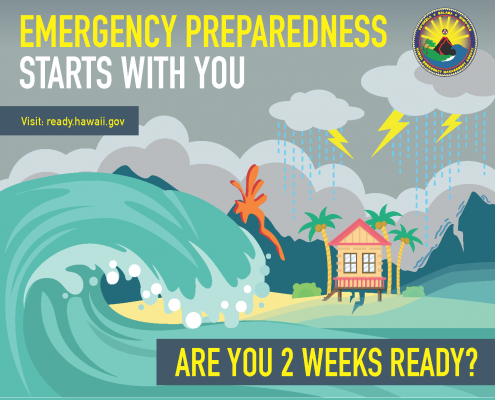 Are you 2 weeks ready?
The hurricane season for the Central Pacific, where Hawaii is located, is from June 1 to Nov. 30, with the peak usually occurring from August to September. Make sure you have at least 2 weeks of necessities in your emergency kit, including sanitation supplies to prevent possible COVID-19 transmission in evacuation shelters. Shelter in place, but if you live in a shoreline area or near high surf, EVACUATE WHEN ORDERED.
Visit the Hawaii Emergency Management Agency (HIEMA) for more information. Download the 2WeeksReady Brochure and have these items ready in case of emergency.
Additional resources can be found on the Red Cross Hawaii Disaster Preparedness page.
---
EMERGENCY PROCLAMATION FOR HURRICANE DOUGLAS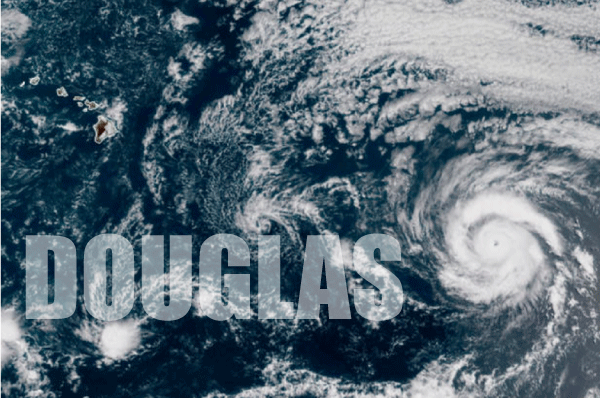 Posted July 23, 2020: State of Hawaii Emergency Proclamations. Take the necessary precautions to keep you and your family safe.