HFFA MetLife Group Benefit
Members who are already enrolled in the MetLife Group Benefit Plan should login to the MetLife MyBenefits and PEC BenSelect pages to review their plan coverages. A newly-built microsite will guide you through the benefits plan. Visit https://hffa.pecservices.info/
More information can also be found here at HFFA MetLife Group Benefit
Next Open Enrollment is February 1 – 28, 2022.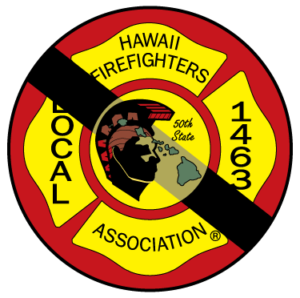 September 25, 2021
Condolences to the Lindsey Ohana
It is with a heavy heart that we share the sad news that Brother Lane Keoki Lindsey passed away today. Please pray for his Ohana and send them strength to uplift them up through this difficult time. Keoki was 49 years old and a father of 3 sons. He had 20 years of service. The entire HFFA Ohana sends our sincere condolences to his family, friends, and brothers and sisters of the Hawaii Fire Department.
---
Contract Negotiations Update
---
IAFF: Taking the Lead on the COVID-19 Vaccines
SEPT. 2, 2021:  The IAFF continues to encourage and strongly recommend that all members be vaccinated to prevent the spread of disease. The reality is, the vaccines work and our union can collectively fight COVID-19 and its variants. Please watch this video from General President Ed Kelly encouraging every member to help prevent the loss of more of our members to this virus by getting vaccinated.
---
State of Hawaii COVID-19 Emergency Proclamation
We have received numerous comments from members and we are working together with other Hawaii Public Sector Unions to address the Mayors' and Governor Ige's Emergency Proclamation for all State and County fire fighters.
We encourage members to register on the HFFA website and Subscribe to the HFFA News to stay connected.
Please check your emails for the latest news. Not receiving the HFFA News? HFFA members may send requests to

[email protected]

Members should send their concerns to:

[email protected]
READ:
Updated 8/19/2021
Shop the HFFA Store
Members should login here. Call the HFFA office at (808) 949-1566 for assistance.