HFFA MetLife Voluntary Benefits
A second open enrollment is ongoing now. Learn more here. Take advantage of this opportunity. OPEN ENROLLMENT ENDS MARCH 19TH. Mahalo!
---
Medicare Retirees
2021 Medicare Part B Reimbursement
See other related Retiree News
---
Take the Pledge
Reduce Occupational Cancer in Fire Fighters Across the U​.​S. & Canada
#FightFFCancer
Firefighter-occupational cancer is the leading cause of line-of-duty deaths in the fire service. In 2019, more than 75% of the names of firefighters added to the IAFF Fallen Firefighter Memorial Wall of Honor in Colorado Springs, Colorado, were of members who died from occupational cancer.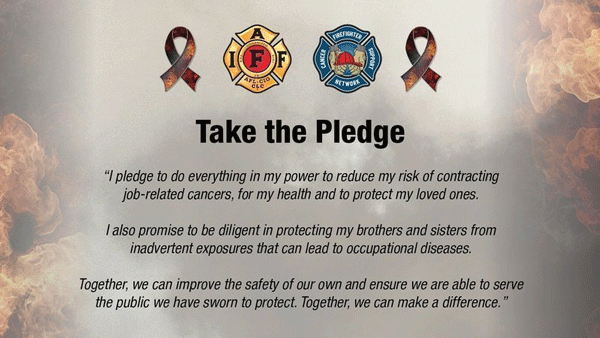 Learn more at IAFF,  www.iaff.org/cancer-awareness-month and Firefighter Cancer Support Network (FCSN)
---
Facts about the COVID-19 Vaccine and what to expect
The CDC provides the following information on the COVID-19 vaccine as the .  COVID-19 vaccination will help protect you from getting COVID-19. You may have some side effects, which are normal signs that your body is building protection. These side effects may feel like flu and may even affect your ability to do daily activities, but they should go away in a few days. For more information, visit www.cdc.gov.
8 Things to Know about the U.S. COVID-19 Vaccination Program
What to Expect after Getting the COVID-19 Vaccine
---
CDC: Everyone can do their part to slow the spread of COVID-19
CDC offers the following considerations to slow the spread of COVID-19 during small gatherings. These considerations are meant to supplement—not replace—any state, local, territorial, or tribal health and safety laws, rules, and regulations with which all gatherings must comply. If you do plan to spend time with people outside your household, take steps to make yourself and others safe. See, Personal and Social Activities
If you are an older adult or person with certain medical conditions who is at increased risk of severe illness from COVID-19, or live or work with someone at increased risk of severe illness, you should avoid in-person gatherings with people who do not live in your household.
---
State of Hawaii COVID-19 News

We urge all residents and visitors to adhere to COVID-19 safety protocols to keep yourself, your family and our first responders healthy and ready to respond.
---