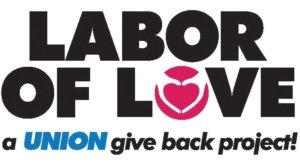 Iao School
April 23, 2022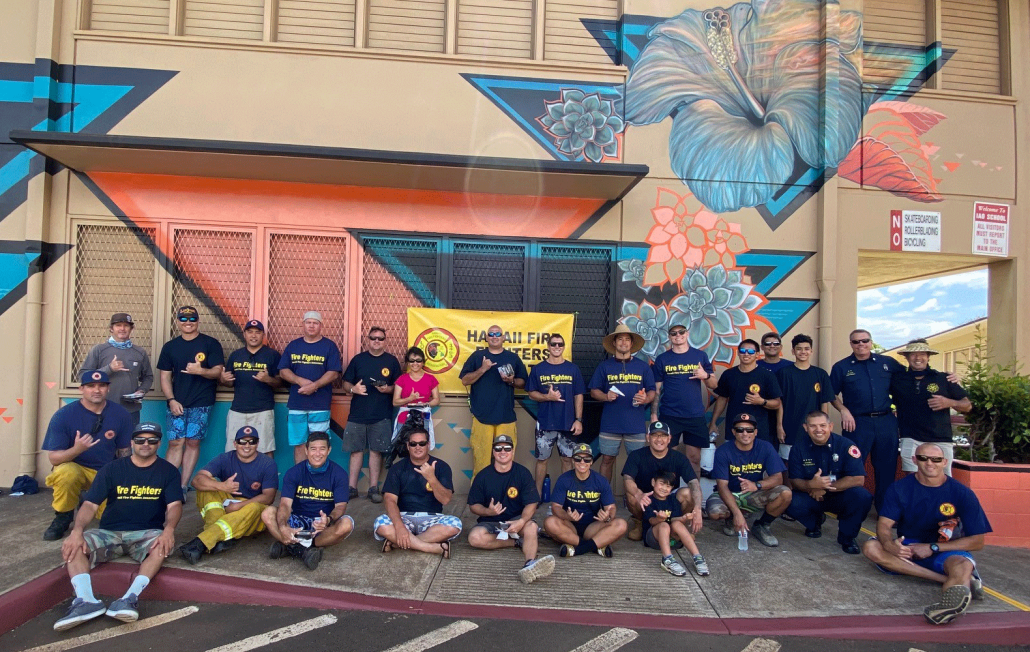 After a 2-year hiatus due to COVID, more than 300 volunteers from 30 unions, teachers, staff, students, business, and community partners worked together on Saturday, April 23, 2022 in a "Labor of Love" to make much-needed improvements for Iao Intermediate School.
Each year, the Hawaii State American Federation of Labor and Congress of Industrial Organizations' (Hawaii AFL-CIO) Labor Community Services Program selects a Title 1 public school to support. The program works closely with the school to coordinate how its union members, business and community partners can assist the school and its students. The estimated value of contribution to Iao Intermediate School is over $55,000.
"Our unions work for everyone in Hawaii, whether fighting for safe workplaces, lifting up conditions for the working class, or showing up to improve one of our precious public schools," said Hawaii AFL-CIO President Randy Perreira. "We are so proud of our brothers and sisters for sharing their hard work, resources, and talent, and for showing what it means to be a union member in Hawaii."
It's not often that unions come together outside of normal operations, and HFFA President Bobby Lee understands the importance when it involves a community project of this scale. "When there is an opportunity to show our communities what can be accomplished when stakeholders work together for a single purpose, it reinforces how labor unions can have a positive impact, including the well-being of our keiki — our future leaders."
Maui Division Recorder Kanoa Shannon was quick to lead the HFFA team when he learned that Iao School was selected. "Our kids go there and this is our chance to give back to our neighborhood school, and at the same time, shows how unions work together as proud partners in the communities where they live."
BC Kaulana Kino also agreed. "I came to Iao School for 6th, 7th and 8th grade for middle school.  It's good to be able to come back and be a part of this project and for us to be integrated and involved with the community is very important to us."
A Career Day was also held in the cafeteria where trade unions, businesses and Maui Fire Department presented information for students interested in a career with the fire department or a trade.
The Maui Executive Board did a fantastic job getting volunteers involved. "Many HFFA members and their Ohana are missing in photos and we want to acknowledge them for helping towards a successful Labor of Love for Iao," said Maui Division Chair Jeremey Irvine. "I can only imagine their faces when the kids at Iao arrived at school on Monday."
"Mahalo to HFFA for the support!  Kanoa and the HFFA Ohana was awesome to work with," Cathy Lederer, Director of the Labor Community Services Program (LCSP). "Many, many thanks to all!"
See also,
Updated 5/2/2022