MEMORIAL SERVICES
See In Memoriam page for details
RETIRED ASSISTANT CHIEF WAYNE NOJIRI
June 10, 2023
Hosoi Garden Mortuary
---
RETIRED FFI KEITH KAUWE
June 13, 2023
St. George Catholic Church (map)
Waimanalo, HI
---
LIVE LIKE TRE DAYS
Family and friends of Tre will host "Live Like Tre Days" to celebrate Tre's life through fun, family activities.  See, https://liveliketre.org/ for more information.
IAFF Files Lawsuit Against NFPA Over Testing Gear Standard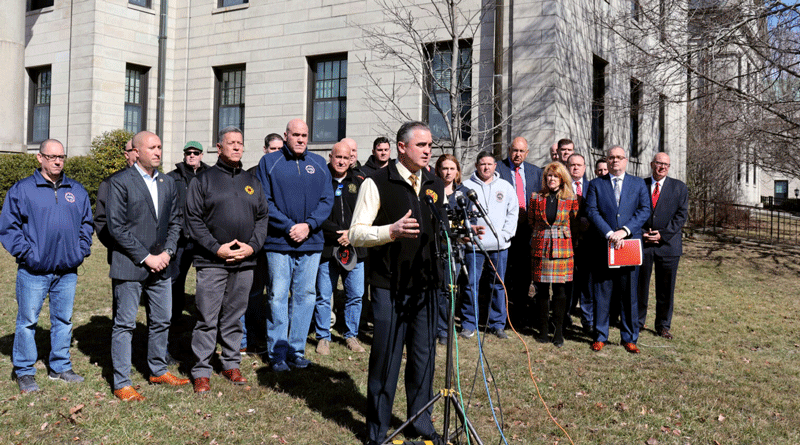 March 16, 2023:  In the next step in its fight to combat fire fighter cancer, the International Association of Fire Fighters filed suit March 16 against the National Fire Protection Association (NFPA) for its role in imposing a testing standard that effectively requires the use of PFAS in fire fighter protective gear. READ MORE
HFFA will continue to monitor this urgent matter as it unfolds. Members should check their emails regularly for HFFA News and future updates.
Cancer Awareness is Year Round
Fire Fighter Cancer Awareness does not stop when January is over!
Make it a point to do regular self checks and if something seems unordinary, see your physician and get it checked. Don't ignore it. Early detection could save your life.
FCSN is in Hawaii to lend a helping hand when you need it
Shop the HFFA Store
SHOP HERE. Call the HFFA office at (808) 949-1566 for assistance.