COVID-19 For Members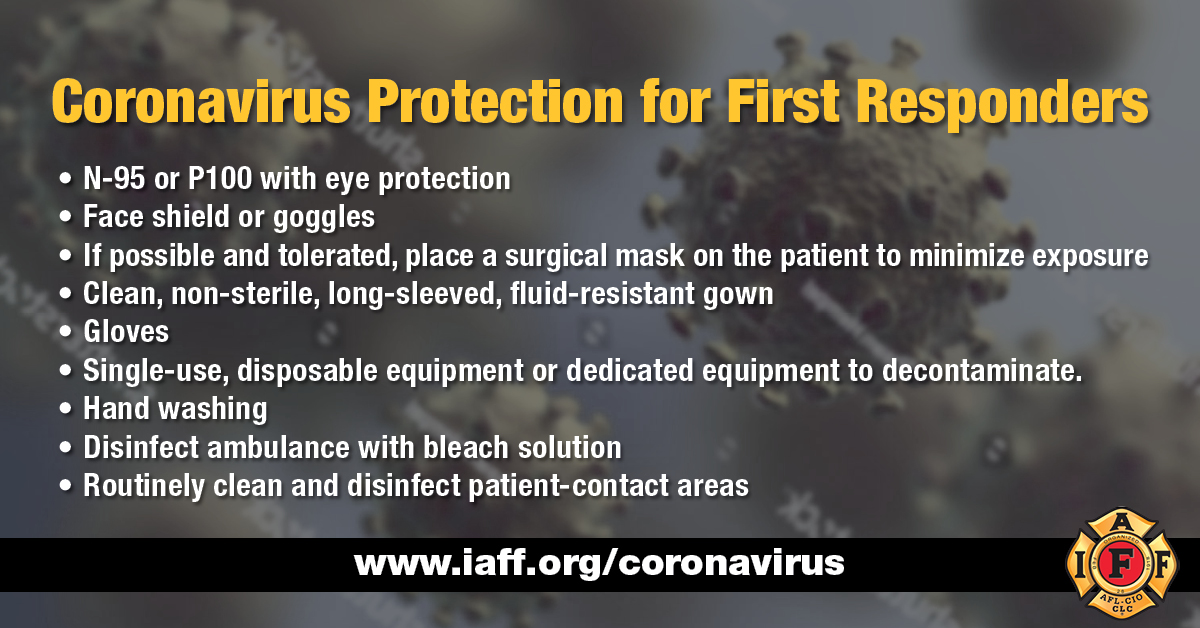 Today, the entire world is facing a serious crisis with the COVID-19 Pandemic.
For more information on IAFF efforts, go to https://www.iaff.org/coronavirus/
This page was developed for members to find resources for their respective jurisdictions.
First, we encourage everyone to follow the prevention guidelines of the CDC and practice social distancing. If you are concerned about symptoms, call your doctor. Read, How to Protect Yourself
Fire fighters are unlike administrative staff that can work from home. We know the difficulty fire crews face to practice social distancing while in quarters. Going forward, the way you respond may differ based on new protocol to keep yourself and the public safe, but the commitment to protect Hawaii will not change.
As your union, our focus is the safety of our members and their families. For now our office continues to remain open.  We will answer our phone lines to assist you wherever we can but of course encourage you to not come in unless you absolutely need to. Thank you for doing all that you do to keep Hawaii safe. We're in this together.
Please encourage other members to subscribe to HFFA News and register on the new website at www.hawaiifirefighters.org.
Stay safe and healthy,
Bobby Lee, President
Aaron Lenchanko, Secretary-Treasurer
HFFA Executive Board & Staff
and all Brothers and Sisters of HFFA Local 1463
---
Guidelines and Directives by Jurisdiction:
ARFF
Hawaii County
Honolulu County
Kauai County
Maui County
State of Hawaii
---
Important links:
---