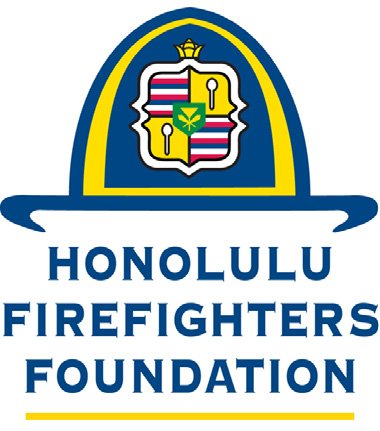 Honolulu Firefighters Foundation
10th Annual Signature Chefs
Food Festival
Saturday, September 14, 2019
5:30 to 9:00 PM
Honolulu Fire Department Headquarters & Museum
Foodies flocked to the Honolulu Firefighters Foundation 10th Annual Signature Chefs Food Festival at the historic grounds of the Honolulu Fire Department Headquarters and Museum this year. Nearly 500 attendees enjoyed the culinary talents of Oahu's finest chefs and our own Honolulu Firefighters plus firefighter musicians, a silent auction and more!
A highlight of the Aloha Aina fire fighter booth featured a menu inspired by traditional Hawaiian cuisine. No fancy lu`au food here — but simple, flavorful and made with Aloha comprised of all parts of kalo served with ulu, coconut and fish. The line up of chefs was exceptional and each dish was a showcase of their finest. Mouthwatering and delicious!
Check out the StarAdvertiser Out and About photo gallery
Proceeds from the Signature Chefs Food Festival supports the HFD's Smoke Alarms For Everyone (SAFE) Program, in partnership with the International Brotherhood of Electrical Workers 1186, which provides smoke detectors installed free of charge in homes for Oahu Kupuna.
The HFF's generous contributions have led to critical upgrades to the Straub Burn Unit, where patients from Hawaii and the Pacific region receive lifesaving and limb preserving procedures and treatment. "I will never take for granted the body and health that I have," says Lance Kaanoi, who survived third-degree burns on half his body from an electrical accident. The HFF's generous contributions have led to critical upgrades to the Straub Burn Unit.
Donations also help the City offer free admission to the historic HFD Museum for the public and to recognize the men and women of HFD for their service, including fire recruits as they graduate and join the firefighters who protect our community.
The HFF Board of Directors is an all-volunteer board and proceeds benefit the mission of the Foundation. Donations are tax deductible to the amount allowed by law. Federal Tax ID 94-3432887.
CONTACT
For more information, contact Lee-Ann Choy of Pacific Rim Concepts,
[email protected].
---